Dobijte više kredita za plaćanja putem SMS-a!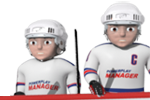 U saradnji s našim partnerom Fortum smo poboljšali našu opciju za SMS plaćanje. Zahvaljujući ovoj promjeni možemo ponuditi SMS plaćanje u 82 države svijeta što je za 44 više nego prije!
Ali to nije sve! U većini zemalja đe je već postojala opcija SMS plaćanja, sada je omogućeno više opcija koje su bolje nego što su do sada bile. To znači da možete dobiti više kredita za vaš novac. Samo posjetite PRO Zonu i izaberite opciju plaćanja telefonom.
Uživajte!
Autor:

vlady
-
Prevodilac:

Chiraq
Podeijeli na Facebook
Podeijeli na Twitter
Podeijeli na MySpace