Posljednja šansa za razmijenu Vaskršnjih jaja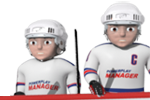 Zdravo prijatelji,
odlučili smo da vam damo još jedan dan za razmijenu vaših Vaskršnjih jaja za nagrade. Mnogi od vas nijesu bili u mogućnosti to uraditi kada smo juče naveče isključili tu mogućnostj. Srećom to možete učiniti još danas, ali više nije moguće skupljati jaja. Mi ćemo śutra 15. aprila u 8:00 časova isključiti opciju zamjene jaja.
Ugodan dan vam želimo!
Autor:

vlady

-
Prevodilac:

Chiraq
Podeijeli na Facebook
Podeijeli na Twitter
Podeijeli na MySpace