Ostvarite 40% bonusa na sve ponude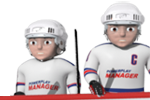 Dragi prijatelji,
imamo nešto specijalno za vas. Ponudu kao nikada ranije. Nevjerovatnih 40% bonusa na bilo koju ponudu od sada pa sve do 15. juna u 8 sati naveče. Da, to je 40% više kredita za bilo koji način plaćanja i bilo koju količini kredita. Nije važno hoćete li kupiti kredite preko SMS-a, kreditne kartice, u banci ili na bilo koji drugi način. Dobijete 40% svaki put i možete iskoristiti ovaj bonus koliko god puta želite.
To je ponuda kojoj je teško odoliti. Ne ustručavajte se jer imate samo 10 dana da iskoristite ovu prednost.
Autor:

vlady
-
Prevodilac:

Chiraq
Podeijeli na Facebook
Podeijeli na Twitter
Podeijeli na MySpace