Invite new managers and win Nintendo Wii!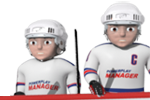 Dear managers,
coinciding with the launch of the new design, we have also launched a new referral campaign. Help us increase our community of managers while earning credits for your efforts and entering a competition for a Nintendo Wii console and customizable PPM merchandise. The following prizes are up for grabs:
1x Nintendo Wii
3x PowerPlay Manager polo shirt with the winner's nickname
1x PowerPlay Manager cap with nickname and flag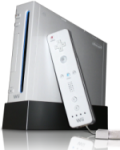 The campaign started yesterday (May 10) and ends on June 30. For every new manager who achieves manager experience of 11 in one sport, you get 1 point and 15 credits. That means you can get 2 points and 30 credits for each referral. If you collect 20 points, you enter the lottery for Nintendo Wii and the cap. Three managers with the most points at the end of the competition win a polo shirt. The results will be evaluated in the second half of July.
You can find all the rules and details of the competition, as well as your referral link and the ranking of best referrers here.
Good hunting!
Vlady
Autor:

vlady
-
Prevodilac:

vlady
Podeijeli na Facebook
Podeijeli na Twitter
Podeijeli na MySpace