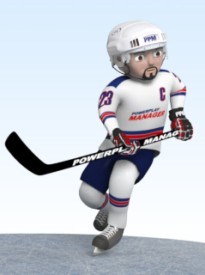 Official PPM page on Facebook

Give a Like to our Facebook page and get the latest news before everyone else.
Every week managers of three most successful teams win credits and an award. You can get points for this leaderboard by finishing in the top three of the daily leaderboard. Weekly leaderboard is closed every Monday at 8.00 CET.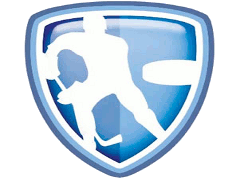 HC Rychle Krpce
100 credits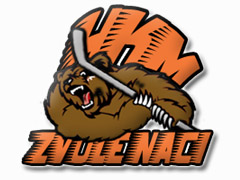 HKM Zvolenaci
50 credits

Plon Bodzio
30 credits
| | | | | |
| --- | --- | --- | --- | --- |
| Pos | Team | Manager | Points | Prizes in credits |
| 1 | HC Rychle Krpce | marcipan | 26176 | 100 |
| 2 | HKM Zvolenaci | MarcelPErrySlamka | 21068 | 50 |
| 3 | Plon Bodzio | Bodziowlodek | 19527 | 30 |
| 4 | Omsk WhiteBoys Gang | WhiteyNickey | 19365 | |
| 5 | black povus | kieron | 14912 | |
| 6 | Vysoky Ujezd | Alisarrian | 12765 | |
| 7 | HC Crazy M Střezov | mirecek99 | 11964 | |
| 8 | ružový Slovan | marvolo | 11035 | |
| 9 | HC Letnany Praha | Aruan | 10950 | |
| 10 | HC Empiks Plzeń | Empik | 10910 | |
| 11 | Ohniví Draci Smrti | odik | 10859 | |
| 12 | HC Devils Sotina | Ďuro093 | 10747 | |
| 13 | Jagrs Kladno | Miranda Federer | 10220 | |
| 14 | Crazy Dogs | bryx | 10213 | |
| 15 | HC Torpedo Gunners | helda | 10047 | |
| 16 | MARY1 | MARTIN VOMACKA | 10018 | |
| 17 | Sanok Stars | Predator84 | 9332 | |
| 18 | South Side Irish | HockeyGuy21 | 8923 | |
| 19 | Kolossus | Terror666 | 8792 | |
| 20 | Baglyok SC | Braxius | 8743 | |
| 21 | Razorback Thugs | Headhog | 8709 | |
| 22 | HC Slovan Ivanovice | nordic | 8187 | |
| 23 | Slobs | schurik3012 | 7844 | |
| 24 | Toros Neftekamsk | Martin Michálek | 7783 | |
| 25 | Prague Triceratops | Fiddleinamiddle | 7477 | |
| 26 | hk 18 Považská Bystrica | Štefanko0 | 7429 | |
| 27 | Los Angeles CMo | atemi096 | 7412 | |
| 28 | HC Slovan Doma | widescreen | 7395 | |
| 29 | HC Hammersong Pressburg | menakis | 7212 | |
| 30 | Brooklyn Bombers | CoachSlash | 7130 | |
| 31 | SG WIMAOLCA 88 | wimaol | 7067 | |
| 32 | IHC Alkor Písek | Venca 21 | 7009 | |
| 33 | Ādažu vilki | atisss | 6952 | |
| 34 | HC Minions | Denial | 6840 | |
| 35 | Constanta Rangers | Balbob | 6753 | |
| 36 | NashLi Sun-Oak H.C | sunlitoak | 6692 | |
| 37 | HC Colorado Avalanche | Mirast | 6679 | |
| 38 | HC ZVVZ Milevsko | Lippy4a | 6668 | |
| 39 | Designo Magia | Maag5 | 6645 | |
| 40 | Ice Fighters | Unknownsubject | 6622 | |
| 41 | Running 90's | Runner90 | 6594 | |
| 42 | HC Spicie | normar79 | 6580 | |
| 43 | HC Texas Kysuce | Georgy88 | 6576 | |
| 44 | Srubec Sharks | Zeldos | 6483 | |
| 45 | Middlesbrough Boys | mrsta1 | 6357 | |
| 46 | Nordic Club | camille49 | 6300 | |
| 47 | Bricktown TwigStarz | TwigStarz | 6283 | |
| 48 | Weedheads | RoRide | 6265 | |
| 49 | HK LĀČI | jaydee | 5822 | |
| 50 | Szöged HK | bigfero | 5734 | |
| 51 | Győri Budvarka | Turul | 5668 | |
| 52 | INHO TEAM | szakicska | 5665 | |
| 53 | Aqape Icehockey | kupito | 5645 | |
| 54 | HC 92 Poprad | MG92 | 5610 | |
| 55 | Star Select - nonHA | Temm | 5590 | |
| 56 | IHS Black | LilKristers | 5564 | |
| 57 | HK Michalovce | Jany Varga | 5547 | |
| 58 | MHK HAVRANI | havranmario | 5530 | |
| 59 | HC ŠKODA PLZEŇ | Peky700 | 5516 | |
| 60 | Knights of Liberec | Kalores | 5456 | |
| 61 | TIGER | Nasence71 | 5436 | |
| 62 | Hockey Club | olek jac | 5403 | |
| 63 | 18. kerületi Eagles | Anubisz84 | 5367 | |
| 64 | Automobilista | Petar Petrovic 2019 | 5348 | |
| 65 | Hockey Team Brno | Vláďa Drahushynets | 5310 | |
| 66 | OLYMP | OLYMP | 5303 | |
| 67 | NR Deers | Samot10 | 5297 | |
| 68 | Butakoffa | Buta3060 | 5252 | |
| 69 | HC KOCOURKOV | jirimor | 5241 | |
| 70 | ZEPHON | Palo26 | 5176 | |
| 71 | HC Wolves | merlin73 | 4939 | |
| 72 | nitra assassins | Xyzzy | 4863 | |
| 73 | Prague Ganja Leafs | Kato93 | 4804 | |
| 74 | HC Moskva Vladimír | VEduardo1403 | 4788 | |
| 75 | HC Ladove Medvede | snehuliak69 | 4736 | |
| 76 | ExeStyle | excelent1 | 4693 | |
| 77 | Red Admirals | jarmo67 | 4642 | |
| 78 | Vietējie | florbols2303 | 4613 | |
| 79 | HC SPĀRES | juriszv | 4548 | |
| 80 | Michalovce Wild Hogs | divocak612 | 4536 | |
| 81 | RedBull Čadca | dominik505 | 4522 | |
| 82 | Red Skull | Xzarpwiih | 4472 | |
| 83 | San Jose Sharks 76 | sharkmh | 4426 | |
| 84 | mhklm | mhklm | 4407 | |
| 85 | SCC 1971 PRESSOV | mrogon71 | 4394 | |
| 86 | HK Zemianske Kostolany | pazef1998 | 4394 | |
| 87 | Garmin2009 ŽILINA | muzik | 4370 | |
| 88 | Kings of Leon | Jakub Murgaš | 4322 | |
| 89 | Sibiryak | ANT321 | 4289 | |
| 90 | KLH SPARTAKUS | feri1947 | 4267 | |
| 91 | Ontario Maple Leafs | georgejeanne | 4211 | |
| 92 | Hc Protowo | jms580 | 4194 | |
| 93 | Warriors Chomutov | Preclik95 | 4181 | |
| 94 | belphegor | senyaan | 4170 | |
| 95 | HKM Spišská Nová Ves | Hift | 4165 | |
| 96 | HC Hradec Králové | znalec | 4130 | |
| 97 | HC Běstovice | kingjaa | 3928 | |
| 98 | Headless Chickens | thorak02 | 3919 | |
| 99 | MHC Torpédo Martin | yaro8 | 3854 | |
| 100 | les Foxs | yves therrien | 3842 | |