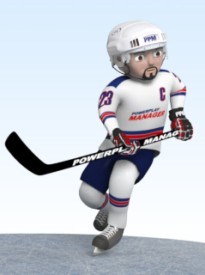 Official PPM page on Facebook

Give a Like to our Facebook page and get the latest news before everyone else.
Next game
HC Dukla Dohňany
League game
8.3.2021 18:00
Every week managers of three most successful teams win credits and an award. You can get points for this leaderboard by finishing in the top three of the daily leaderboard. Weekly leaderboard is closed every Monday at 8.00 CET.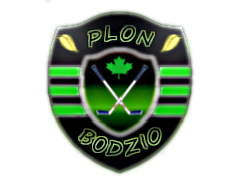 Plon Bodzio
100 credits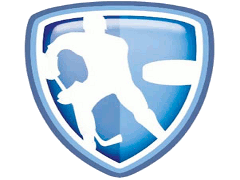 HC Rychle Krpce
50 credits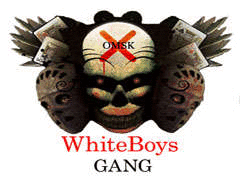 Omsk WhiteBoys
30 credits
| | | | | |
| --- | --- | --- | --- | --- |
| Pos | Team | Manager | Points | Prizes in credits |
| 1 | Plon Bodzio | Bodziowlodek | 24668 | 100 |
| 2 | HC Rychle Krpce | marcipan | 24623 | 50 |
| 3 | Omsk WhiteBoys Gang | WhiteyNickey | 21125 | 30 |
| 4 | HC Lion Dobětice | Pavelkas | 15955 | |
| 5 | HC Crazy M Střezov | mirecek99 | 15946 | |
| 6 | HC BIG DEVILS | Janis Kalejs | 13069 | |
| 7 | ružový Slovan | marvolo | 11383 | |
| 8 | Sanok Stars | Predator84 | 11128 | |
| 9 | HK Loky Nové Zámky | Qíťo | 10633 | |
| 10 | Slobs | schurik3012 | 10231 | |
| 11 | Climate change is real | famestlock | 9862 | |
| 12 | MK-MARTIN | bolto | 9780 | |
| 13 | HK Družba Trnava | alfa147sk | 9316 | |
| 14 | BepMaxT | Oukasioki | 9242 | |
| 15 | mhklm | mhklm | 8702 | |
| 16 | ROŽUPES LAPSAS | EDGARSB5 | 8251 | |
| 17 | HC Slovan Ivanovice | nordic | 8237 | |
| 18 | Trstenské šteňatá | siedmak18 | 8134 | |
| 19 | Sanguine Rose Castellón | dragosv | 7968 | |
| 20 | Razorback Thugs | Headhog | 7747 | |
| 21 | Hc Pakeros | Vlado78 | 7708 | |
| 22 | EC StyrianScorpions | nickknatterton | 7541 | |
| 23 | HC Jets Kladno | cjdj | 7501 | |
| 24 | IHC Alkor Písek | Venca 21 | 7264 | |
| 25 | HC Bambusy | bambus31 | 7221 | |
| 26 | winnet | winetnz | 7158 | |
| 27 | KLH Chomutovští Piráti | Hans16 | 7151 | |
| 28 | HC Liberec Bílí Tygři | Dragi1 | 7063 | |
| 29 | HC Ujezd | mitrysek | 6972 | |
| 30 | nitra assassins | Xyzzy | 6953 | |
| 31 | Keravan Ollit | Hannes X | 6844 | |
| 32 | ExeStyle | excelent1 | 6835 | |
| 33 | Roháčski chlapci | londyn54 | 6788 | |
| 34 | Hc 04 Torpedo | Peter Mateicka | 6743 | |
| 35 | Crazy Dogs | bryx | 6736 | |
| 36 | Ice Fighters | Unknownsubject | 6735 | |
| 37 | Marcin Musiałowski | Marcin Musiałowski | 6720 | |
| 38 | HC 74 NMV | dodo1974 | 6671 | |
| 39 | Rangers HC | BoothyCZ | 6662 | |
| 40 | OBDOLBAI | OBDOLBANIY | 6649 | |
| 41 | Bažant team | jennyi | 6648 | |
| 42 | Matrin Predators | thunder94 | 6566 | |
| 43 | Moravské Lieskové | MichalO46 | 6485 | |
| 44 | black povus | kieron | 6480 | |
| 45 | HK Pred Poľom | Yardo007 | 6456 | |
| 46 | MHK HAVRANI | havranmario | 6430 | |
| 47 | DUCKS ON ICE | professor chaos | 6389 | |
| 48 | HC Ivan IV | ivanecko7 | 6382 | |
| 49 | HC Zelené Jablká | Adamko331 | 6138 | |
| 50 | HC PALETA | STEFAN MAJER | 5925 | |
| 51 | EHC Scorpions | Agriss Kalnins | 5908 | |
| 52 | Reds Shooters | JimMoriarty | 5900 | |
| 53 | eeeee | batumba | 5772 | |
| 54 | HC Mydlovary | machanu | 5749 | |
| 55 | Ohniví Draci Smrti | odik | 5725 | |
| 56 | HC BARYS | Adlet2297 | 5709 | |
| 57 | Smiley World | Shvenya | 5704 | |
| 58 | Hv 1971 | Mimu | 5696 | |
| 59 | HC Měrůtky A | Pospa16 | 5641 | |
| 60 | the Cannibals | jph C | 5620 | |
| 61 | kometka brno | tar54 | 5591 | |
| 62 | HC Wildlife | Wildlife | 5580 | |
| 63 | Budokan | Lee 6 | 5573 | |
| 64 | HC Frafont | frafont | 5569 | |
| 65 | korabostroitel | rado680912 | 5564 | |
| 66 | Sanatorium33 | Sanatorium33 | 5551 | |
| 67 | Red Admirals | jarmo67 | 5546 | |
| 68 | Club Poker | Merti | 5544 | |
| 69 | Lethbridge Hurricanes | taddei6 | 5537 | |
| 70 | HK Faficzyn | fafik1984 | 5532 | |
| 71 | HC Dragons Trutnov | Schotschi | 5518 | |
| 72 | HC Svistiace polobotky | palo46 | 5463 | |
| 73 | TIGER | Nasence71 | 5410 | |
| 74 | marosko72 | marosko72 | 5399 | |
| 75 | HK Sabinov | exdream32 | 5398 | |
| 76 | Legion Augusta 1.2 | Augsburger Panther | 5379 | |
| 77 | Timberwolves Tönisvorst | MaxRFolg | 5364 | |
| 78 | OLYMP | OLYMP | 5357 | |
| 79 | HC Listr | Listr | 5344 | |
| 80 | ALKOHOL ŽILINA | maxirexik | 5317 | |
| 81 | HDD Monster Grosuplje | Kameleon700 | 5282 | |
| 82 | Zrenjanin Predators | cvexi | 5269 | |
| 83 | HK ZVOLEN | patonagy11 | 5267 | |
| 84 | Tibet Hockey Club | jonnty | 5226 | |
| 85 | diables rouges briançon | vince05 | 5176 | |
| 86 | I.H.C. APOS KÚTY | peterkovar | 5174 | |
| 87 | Kolossus | Terror666 | 4812 | |
| 88 | HC Spartak Holíč | 38tomec | 4692 | |
| 89 | Mühltroffer Icetiger | horb03 | 4561 | |
| 90 | HC Red Bull Vienna | Azzantys | 4528 | |
| 91 | HC BLACK 13 | clewer | 4463 | |
| 92 | HC KOHOUTI OLOMOUC | 482005filip | 4413 | |
| 93 | HC Vencator Devils | vencator1994 | 4338 | |
| 94 | HC Severští Jestřábi | Petr26 | 4328 | |
| 95 | HC Mrkve | Tamanek | 4321 | |
| 96 | HK Poprad Apex | Apex66 | 4314 | |
| 97 | Rockland Rage | AceMarino | 4294 | |
| 98 | Working Class Heroes | Zabriskir | 4294 | |
| 99 | HC Dynamo Moscow | Konvi555 | 4271 | |
| 100 | EC Kassel Huskies | Icehuskie | 4269 | |