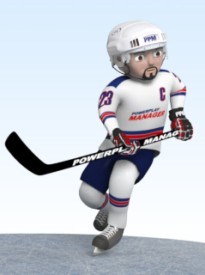 Get free credits!

Invite new managers to the game and get up to 12 credits for one referral!
Next game
HC KOMARNO
League game
8.4.2020 18:00
This feature is part of the PRO pack!
&nbsp
---

Selecting lineups and tactics for games
The tactics and lineups that you have created can be selected for each game separately via My Calendar or Next game pages. You can set these tactics and lineups to be automatically used for certain types of games on the Planning page. This way you can prepare for every game in advance.