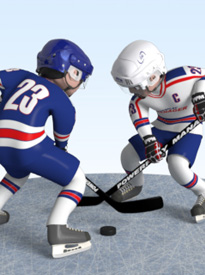 Official PPM page on Facebook

Give a Like to our Facebook page and get the latest news before everyone else.
Next game
HC Šajba
Playoff placement game
22.10.2021 18:00
You can challenge an opponent to a friendly game via his/her calendar. The days which you can use to challenge the team to a friendly game are marked with an icon of green hockey players. This icon indicates, that neither you, nor your opponent have a game scheduled for that day, and you can play each other. It is important to note that you cannot send a challenge for the current day. If you want to cancel a friendly game, you must do so at least two days before the game.
Challenges received
no challenges received
Challenges sent
no challenges sent