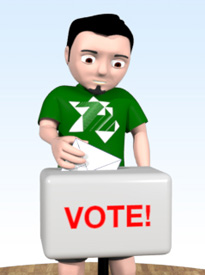 Get free credits!

Invite new managers to the game and get up to 12 credits for one referral!
Next game
Team noname 131197
Playoff placement game
30.9.2022 18:00
Season: - Country: - Round:
This is where you can sign up for candidacy for the position of general manager of any national team. You can also vote here for general managers of the national teams in your own country. To be a candidate you need to have manager experience of at least 51. There are two rounds of elections. 10 managers with the highest number of preferential votes advance to the second round of the elections.
Candidates for the position of general manager of the senior national team
4242 - Nitra Gamblers - II.3
Preferential votes: 8

Ahojte,

Reprezentácia je pre mňa dlhodobým projektom a rád by som sa uchádzal o možnosť pokračovať za jej kormidlom.

...

Read the presentation
---