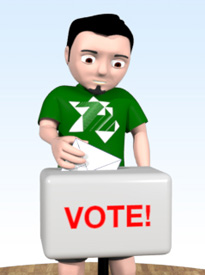 Official PPM page on Facebook

Give a Like to our Facebook page and get the latest news before everyone else.
Next game
HC KOMARNO
League game
8.4.2020 18:00
Season: - Country: - Round:
This is where you can sign up for candidacy for the position of general manager of any national team. You can also vote here for general managers of the national teams in your own country. To be a candidate you need to have manager experience of at least 51. There are two rounds of elections. 10 managers with the highest number of preferential votes advance to the second round of the elections.
Candidates for the position of general manager of the senior national team
---
Ranger98 - Rangers™ - II.1
Preferential votes: 8

Rad budem pokracovat pri dlhodobej praci so seniorskou repre. Zapracovavnie mladych NAJ hracov vo svojich kategoriach je nevyhnutne ak chceme byt dlhodobo konkurencie schopne muzstvo. Plan a strategiu mame, vysledky sa dostavia :)

Za podporu velmi pekne dakujem ;)

...

Read the presentation
---