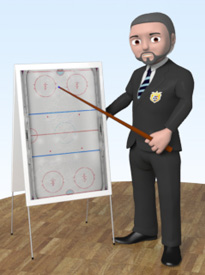 Official PPM page on Facebook

Give a Like to our Facebook page and get the latest news before everyone else.
Next game
Team noname 131863
League game
2.10.2023 18:00
The staff can be trained and improved by lectures in the education center. The improvement rate of a staff member depends on the quality of the trained attribute, level of the education center and last but not least it depends on how good lecturers you have in your club. Lecturers can be trained in the same way as all the other staff members in this education center.
Level of education center
1
Management training efficiency
13%
Practical training efficiency
28%
Average improvement
0.044