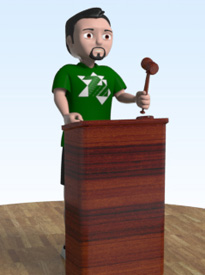 Get free credits!

Invite new managers to the game and get up to 12 credits for one referral!
Next game
HC Vinohrady nad Váhom†
League game
7.12.2022 18:00
The advertising system is designed to advertise various elements of the game. We offer packages of 1,000 ad impressions. The ads are always spread out over the whole purchased hour. The price of the package depends on the demand and is determined in an auction. The user with the highest bid obtains a package in the given time and his/her ad will be displayed on some of the most visited pages of the game. With many of the elements, like for instance players, you also get bonus impressions on an attractive position. In case of players these are impressions directly on the player market page.
Advertised element
Date:
Advertisement packages
Advertisement package (Date and time)
Number of impressions
Price
Send bid

Today 21:00

(Time to deadline: )

1,000

Starting bid price
5 credits
-

Today 21:00

(Time to deadline: )

1,000

Starting bid price
5 credits
-

Today 21:00

(Time to deadline: )

1,000

Starting bid price
5 credits
-

Today 21:00

(Time to deadline: )

1,000

Starting bid price
5 credits
-

Today 21:00

(Time to deadline: )

1,000

Starting bid price
5 credits
-

Today 21:00

(Time to deadline: )

1,000

Starting bid price
5 credits
-

Today 22:00

(Time to deadline: )

1,000

Starting bid price
5 credits
-

Today 22:00

(Time to deadline: )

1,000

Starting bid price
5 credits
-

Today 22:00

(Time to deadline: )

1,000

Starting bid price
5 credits
-

Today 22:00

1,000

Starting bid price
5 credits
-

Today 22:00

1,000

Starting bid price
5 credits
-

Today 22:00

1,000

Starting bid price
5 credits
-

Today 23:00

1,000

Starting bid price
5 credits
-

Today 23:00

1,000

Starting bid price
5 credits
-

Today 23:00

1,000

Starting bid price
5 credits
-

Today 23:00

1,000

Starting bid price
5 credits
-

Today 23:00

1,000

Starting bid price
5 credits
-

Today 23:00

1,000

Starting bid price
5 credits
-
The ad impressions are spread out over the whole course of the hour