Official PPM page on Facebook

Give a Like to our Facebook page and get the latest news before everyone else.
Next game
BAGOTA Grim Bears
National Cup game
27.7.2021 18:00
Today (11:20)
Our club hired a new staff member
---
A new staff member has joined our team. We hope he will be a boost for our club.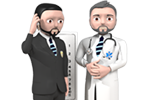 Today
Yesterday