Get free credits!

Invite new managers to the game and get up to 12 credits for one referral!
Next game
Loko Veche
League game
3.3.2021 18:00
Today (07:21)
Contract with a player was extended.
---
Our player has extended the contract with our club after we have agreed to fulfill his demands. We are glad that we have managed to keep him on our team.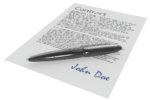 | | |
| --- | --- |
| Player name | Jaroslav Gocník |
| Status | Group 1 Unrestricted Free Agent |
| Contract duration | 336 |
| Current salary | 33 |
Today
Yesterday