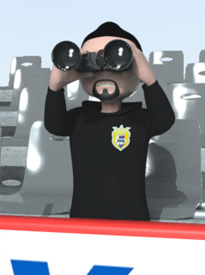 Official PPM page on Facebook

Give a Like to our Facebook page and get the latest news before everyone else.
Next game
HBK Stará Turá
National Cup game
26.9.2023 18:00
This feature is part of the PRO pack!
&nbsp
---

Following players and staff members
If you want to follow a staff member that you are interested in, or a star player, whose stats you are interested in, you can add them to your followed list via their profile. You can then find all the followed players on the Scouts page, section Followed players. The followed staff members are on the same page, section Followed staff members.