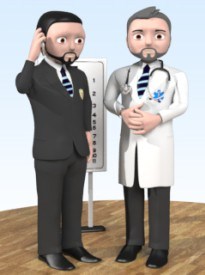 Official PPM page on Facebook

Give a Like to our Facebook page and get the latest news before everyone else.
Next game
HC Slovan Nove Zamky
League game
10.8.2022 18:00
Staff members increase the influence of their facilities. The efficiency of each facility is influenced by a maximum of two staff members. The staff member marked as head has the greater influence. A staff member who is not assigned any position has no influence on the efficiency of the facility. Bear in mind that if you do not offer contracts to the job applicants, they will automatically leave upon the arrival of new applicants.
Job applicants
Currently, there are no job applicants for work in our organization
Days remaining until the arrival of the next job applicants: 6
Staff of the club
Coaches
Attribute 1: Defense coaching (Efficiency: 25%) Attribute 2: Offense coaching (Efficiency: 19%)
Physiotherapists
Attribute 1: Defense regeneration (Efficiency: 18%) Attribute 2: Offense regeneration (Efficiency: 15%)
Managers
Attribute 1: Scouting (Efficiency: 11%) Attribute 2: Marketing (Efficiency: 27%)
Arena custodians
Attribute 1: Security service (Efficiency: 16%) Attribute 2: Maintenance (Efficiency: 7%)
Lecturers
Attribute 1: Management training (Efficiency: 4%) Attribute 2: Practical training (Efficiency: 11%)
Sporting directors
Attribute 1: Youth training (Efficiency: 11%) Attribute 2: Player training (Efficiency: 27%)
Physicians
Attribute 1: Prevention (Efficiency: 24%) Attribute 2: Treatment (Efficiency: 18%)