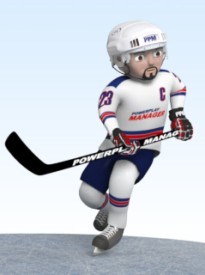 Official PPM page on Facebook

Give a Like to our Facebook page and get the latest news before everyone else.
Next game
Frei team†
League game
23.6.2021 18:00
This is where you can see all your goalie masks. You can assign every mask to one of your goalies. The mask will then be displayed in the profile of the goalie who's wearing it. The currently selected mask is marked and it is displayed in your team profile.
New mask
First choose the mask type and then upload your picture. For the best result we recommend using a picture that is 130x150 pixels large. When you are satisfied with your mask, you can click to finish creating it. When you are done, you can finish creating the mask. After doing this, you will not be able to change it any more and the mask will be added to the list above.
Mask type:



Design: