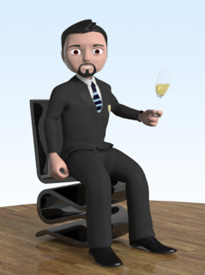 Official PPM page on Facebook

Give a Like to our Facebook page and get the latest news before everyone else.
Next game
chicago hawks81
Friendly game
24.1.2021 18:00
When the skybox construction is finished, the team owners automatically lease it to some company until the end of the current season. Companies then send in new offers at the end of each season. The club will get three offers on three consecutive days. If you accept the first offer, the club will not receive further offers. If you do not accept any of the three offers, the owners will lease the skybox to a new company on the following day even without your approval. Skyboxes are leased for the whole duration of the following season. The sum offered by the leaseholder will be divided into regular weekly payments, which will be transfered to the club's account each Wednesday. To help you make a decision, the human resources and economic department will give their recommendation on each offer.
Skybox lease
Sector
Leaseholder
Rating
Value
Weekly donation
A
You don't have skyboxes in this sector
B
You don't have skyboxes in this sector
C
You don't have skyboxes in this sector
D
You don't have skyboxes in this sector
E
You don't have skyboxes in this sector
F
You don't have skyboxes in this sector
G
You don't have skyboxes in this sector
H
You don't have skyboxes in this sector
Skybox lease deal offers
Days remaining until the next skybox lease deal offers: 67