Handball development moving forward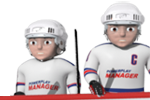 Dear friends,
as I promised last week, I bring you some exciting news from handball. The development pace has really picked up and soon the testers will be asked to start testing. I would like to tell you about some economical changes which will be implemented in handball.
In order to make large rosters more difficult to manage and to reduce the so-called daytrading, the number of coaches, physiotherapists and physicians required will depend on the number of your players. For instance if you exceed a certain number of players, you will need 3 or even 4 coaches to maintain the practice improvement rate of all players. If you don't, then your players will improve slower. If you exceed a certain number of players, the practice efficiciency will drop even with 4 coaches. The same formula will be applied for physiotherapists and physicians. The number of lecturers needed will depend on the total number of your staff members and the number of arena custodians will depend on the capacity of your arena. Nothing will change for the managers and sporting directors.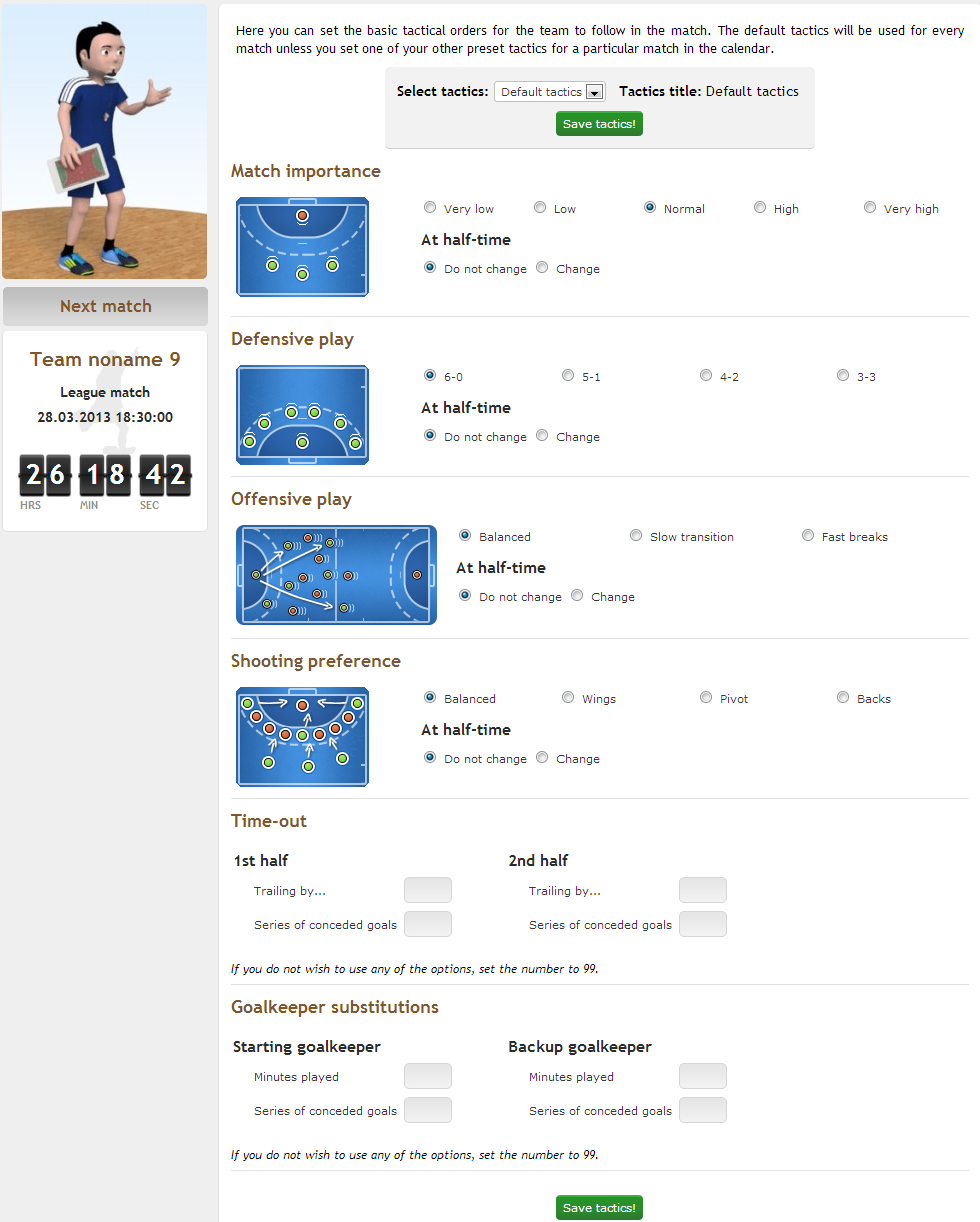 The facilities will no longer cost the same. The training facility and the human resources and economic department will be the most expensive facilities. On the other hand the maintenance center, education center and medical center will be the cheapest ones. The salaries of staff members will also depend on the facility where they work. That means that coaches and managers will have the highest salaries.
We are also glad that we can show you the tactics page. Click on the thumbnail to see the image in full size. You will have some more tactical options on the line-up page which we will show you next time.
Now for other news. Last week we informed you about the change in the relegation/promotion key. In order to make it easier for you to follow and find out where your team may be relegated or promoted, we have added this information to League Info page in soccer. We have also adjusted the lines denoting relegation zone in each league depending on the current situation. For example, if your soccer league only has 2 affiliate leagues on the level below, the relegation zone lines will be drawn under positions 18 and 20. We have removed the promotion zone lines from the top level leagues. We will add the same to hockey at the start of next season when this change will come into effect in hockey.
Have a nice day!
מחבר:

vlady
-
מתרגם:

vlady
שתף בפייסבוק
שתף בטוויטר
שתף במיי-ספייס