Alps anyone?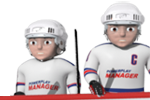 Hi folks,
I would like inform you that our sponsored tournaments are getting closer every day. We still have quite a few empty slots and it would be a real shame if these tournaments would be canceled due to lack of teams. I am speaking of the ones where you can win accommodation in Alps. I have added a few pictures of the guest-house and scenery. You can also win official PPM shirts, T-shirts and caps with your own nickname and the flag of your country. All of this for just 20 credits.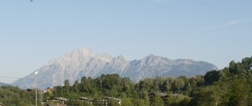 Check out the tournaments here:
The first one is for teams over 200 OTR and the second one for teams up to 200 OTR.
Finally, I would like to ask you to support us in the competition for 30 billboard ads by clicking "Like" on the following page. However, you can only do that if you are logged into Facebook.
You can also support us by voting on this page. Click the text "Dieses Spiel bewerten" and give us a good rating in the three categories.
Thank you and have a nice day!
מחבר:

vlady
-
מתרגם:

vlady
שתף בפייסבוק
שתף בטוויטר
שתף במיי-ספייס