The first peek at new design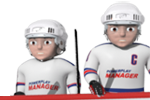 Dear friends,
for the last few months, we have been working on the re-design of our pages among other things. The re-design has become one of the priorities for us and we are investing more and more time into it. The aim is to make your time spent here more enjoyable and navigation more comfortable and intuitive. The basic layout for hockey is basically done and we are now working on individual pages. There is still a long way to go and we expect that the process will go on for several more months. In the meantime, we would like to share with you one of the pages that you will be able to see in the new design.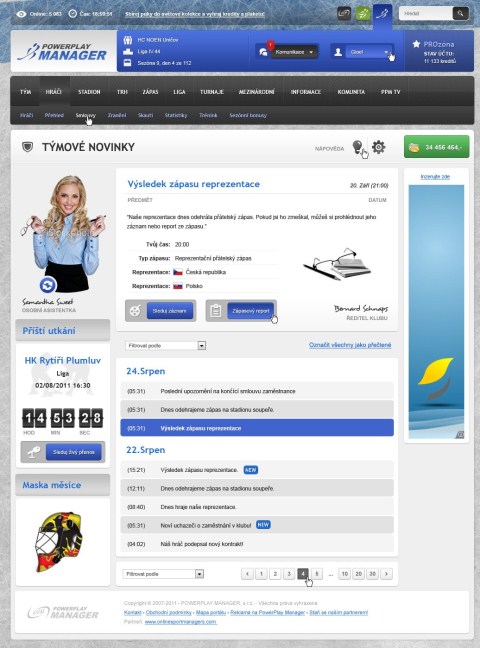 This is the team news page in hockey. Even though it is in Czech, you may notice that the main menu was moved to the top of the screen and that the whole look and layout is much more aesthetic. Then there is the new feature of personal assistant which the PRO pack owners will be able to change according to their taste.
Currently we are working on some key hockey pages which we will be sharing with you from time to time. Of course, the re-design will not only affect hockey, but also soccer and the universal account as well as the welcome pages.
Remember that you can sign up for several sponsored tournaments to win great prizes. You can win discounts on NHL merchandise in the FansMania.eu shop that will enable you to buy a jersey of your favorite NHL team or player virtually for free.
The entry fee for the first three tournaments is 20 credits. The last tournament called FansMania.eu Supporters Cup is starting right after the first three (on May 12, 2012). This tournament is dedicated to our supporters and the prizes there are even better. The total value of prizes in all FansMania sponsored tournaments is about €3,000. Don't hesitate and make your dream of owning the original jersey of your favorite team come true.
Have a nice day!
מחבר:

vlady
-
מתרגם:

vlady
שתף בפייסבוק
שתף בטוויטר
שתף במיי-ספייס