New Godfathers in Slovenia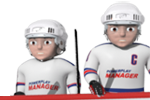 Hello friends,
we are proud to announce that PowerPlay Manager has new Godfathers of hockey in Slovenia. They are brothers Marcel and David Rodman, Slovenian national team players and multiple World Championship participants. We are honored to have these wonderful guys not only as Godfathers, but also as passionate managers here on PowerPlay Manager. They both manage teams in the third Slovenian league.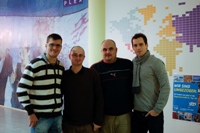 The guys invited us to their league game in Vienna where they both play for the local club Vienna Capitals. We (myself, tuttle, Vrato, Mazakis and his wife) made the trip last Friday. The Capitals were hosting great rivals Red Bull Salzburg in an important game for second place in the standings of the top Austrian league. Unfortunately, Marcel was carrying an injury so we didn't get to see him in action, but David did play and recorded an assist on the opening goal of the game. The Capitals managed to win 3-2 after a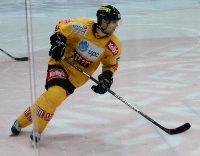 power play goal in the third period. Thanks to injury, Marcel and his wife were able to meet up with us before the game and show us a couple of sights in Vienna. After the game we had a nice dinner with Marcel, David and their wives. We will bring you more info on how everything went as well as an interview with both brothers in the magazine. You can find out more about Marcel and David in their profile.
Now for other news. If you play both hockey and soccer, you now have the option to switch between your teams directly without having to go through the universal PPM interface. Just click on your team logo on the right hand side.
As for the PPM Ice Hockey World Championships, the bids have been published in the magazine and the winner will be announced in the next hockey news. To see the bids click here.
Have a nice day!
מחבר:

vlady
-
מתרגם:

vlady
שתף בפייסבוק
שתף בטוויטר
שתף במיי-ספייס