Planned discounts for long time supporters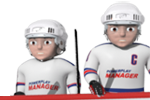 Dear friends,
we have prepared a special present for all our long time supporters. For the first 2 weeks of the full version of handball, there will be a 50% discount on handball PRO pack for all those who have subscribed for over 700 days of PRO in hockey and soccer combined. Even if you only play 1 sport and you have subscribed for over 700 days of PRO pack, you will be entitled to this discount in handball. The discount will not apply to 7 day PRO packs.
Moreover, there will be special discounts on combined PRO packs if you buy a combined PRO pack for all three sports. Of course there will also be discounts on combined PRO packs for any combination of 2 sports like we have now.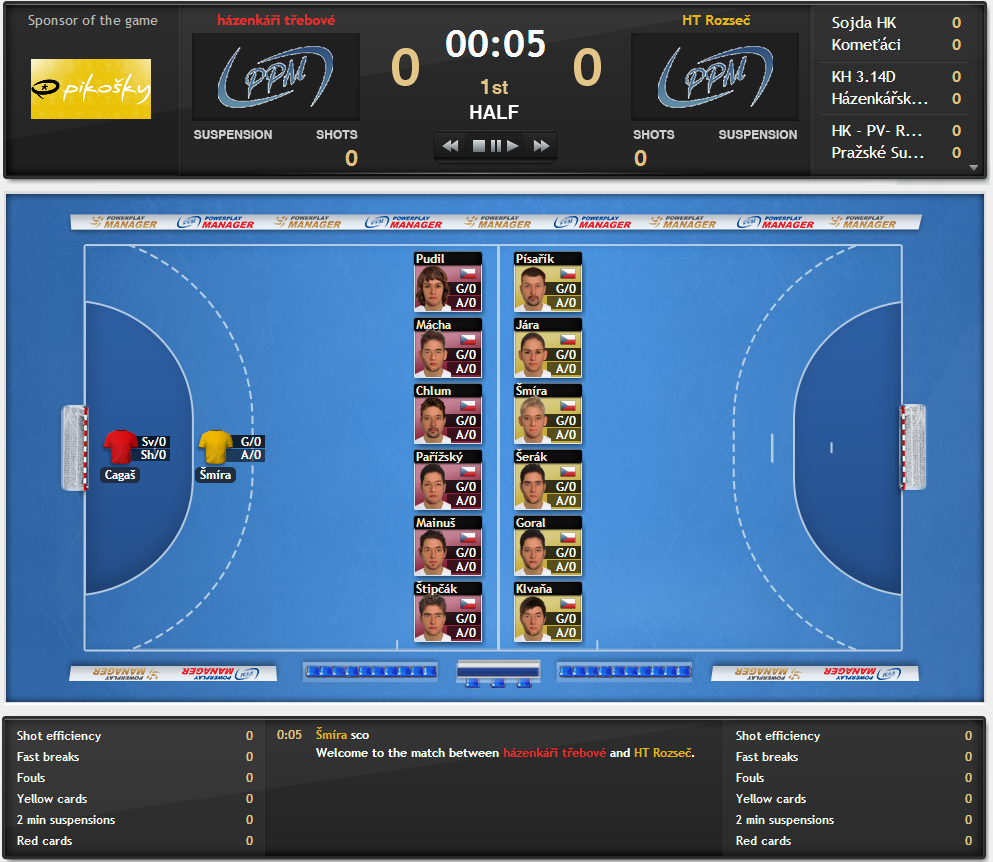 The handball development is moving on at a fast pace. The match engine is almost done and soon we will start testing it and tuning it. We are just a few weeks away from launching beta. This week we would like to show you a screenshot from the live broadcast. The players currently on court are listed in the middle of the court. When there is a shot on goal, the shooter is displayed in the place from which he leaped to get the shot off. The play-by-play is displayed at the bottom together with some statistics. Click the image to enlarge it.
A new rule was added recently:
If a manager finds an error in the game, he/she is obligated to report it to the game administrators.
You can read all the rules here.
As of today, we have moved the hockey game calculation time to 17:00 CET. That means that the deadline to set your lineup and tactics has also moved. We had to make this change because 45 minutes was no longer enough to calculate all games on a league game day.
In hockey we have improved the system that was selecting the three stars of the game. This change was applied at the start of this season.
As you already know, there was a change in the relegation/promotion key. In order to make it easier for you to follow and find out where your team may be relegated or promoted, we have added this information to League Info page in hockey.
That's all, have a nice day!
מחבר:

vlady

-
מתרגם:

vlady

שתף בפייסבוק
שתף בטוויטר
שתף במיי-ספייס