Planirali smo popust za vjerne korisnike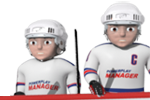 Dragi prijatelji,

pripremili smo specijalni poklon za sve vas koji nas podržavate duže vrijeme. Tokom prva dvije neđelje konačne verzije rukometa, imat ćete 50% popusta na PRO paket u rukometu za sve vas koji ste platili za preko 700 dana PRO paketa u fudbalu i hokeju ukupno. Čak iako ste igrali 1 sport i ako ste kupili ukupno više od 700 dana PRO paketa, moći ćete iskoristiti ovaj popust u rukometu. Popust neće vrijediti jedino za PRO paket u trajanju od 7 dana.

Štoviše, postojaće poseban popust na kombinirane PRO pakete ukoliko kupite PRO paket za sva tri sporta. Naravno, biće i popust na kombinovanje PRO paketa za bilo koju kombinaciju za dva sporta, kao što postoji i sada.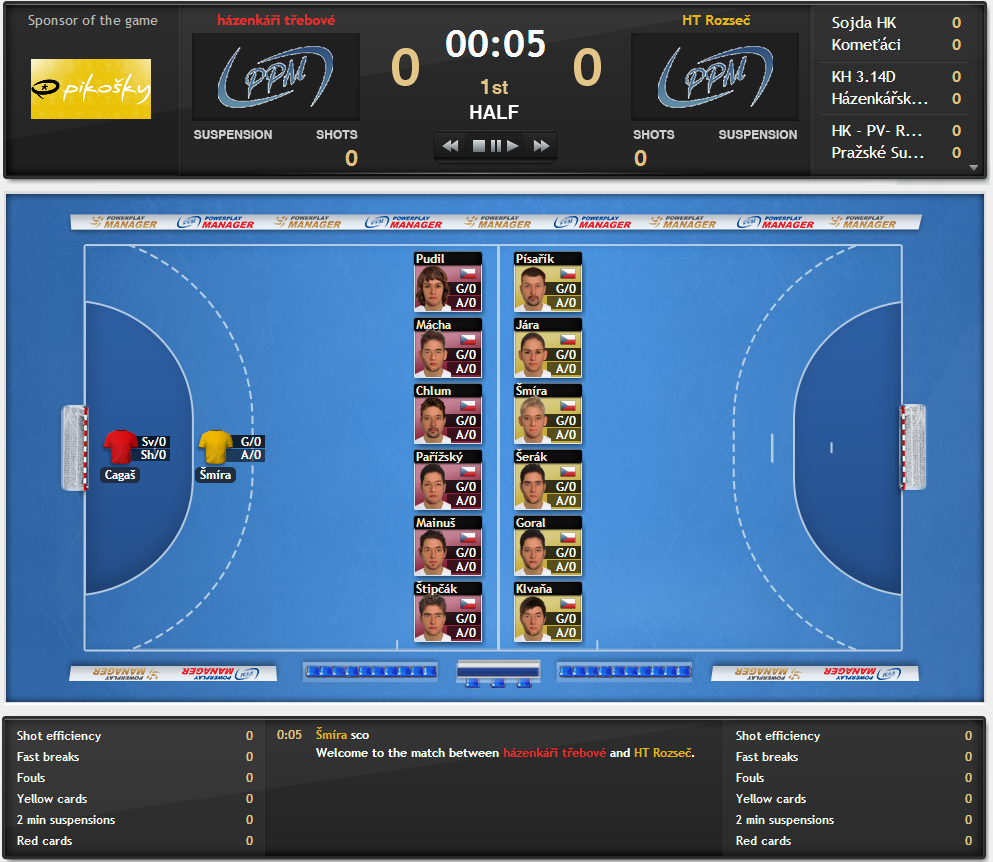 Razvoj rukometa se odvija velikom brzinom. Kalkulator utakmica je skoro gotov i uskoro ćemo početi sa testiranjem i štelovanjem. Ostalo je svega nekoliko neđelja do "bete". Ove neđelje smo odlučili da vam predstavimo slike iz prenosa uživo. Igrači koji se trenutno nalaze na terenu su prikazani na sredini terena. U trenutku šutiranja na gol, igrač koji šutira je prikazan na mjestu sa koga je skočio da bi izveo šut ka golu. Statistika igre je prikazana na dnu zajedno sa komentarima akcija. Klikni na sliku kako bi je uvećao / la.

Novo pravilo je uvedeno odskora:
Ukoliko menadžer pronađe grešku u igri, on / ona je u dušnosti prijaviti tu grešku administratorima igre.

Možete pročitati sva pravila ovdje.
Od danas, pomaknuli smo kalkulaciju utakmica u hokeju na 17 sati. To znači da je krajnji rok za postavljanje postave i taktike za utakmicu takođe pomaknut. Morali smo da odradimo ovu promjenu jer nam dosadašnjih 45 minuta nije bilo dovoljno vremena za računanje svih ligaških utakmica.

U hokeju smo unaprijedili sistem koji bira zvijezde utakmica.Ova promjena je startovala s početkom sezone.

Kao što već znate, imali smo promjenu sistema ispadanja i promicanja kroz lige. U namjeri da lakše pratite i saznati u koju ligu idete, ubacili smo ovu informaciju u stranicu Informacije lige u hokeju.

To je sve. želim vam ugodan dan!
Autor:

vlady
-
Prevodilac:
birdman007
Podeijeli na Facebook
Podeijeli na Twitter
Podeijeli na MySpace