Ovo se ne smije propuštiti - 50% bonusa na svaku kupovinu!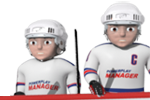 Zdravo prijatelji,,
imamo ponudu koju jednostavno ne smijete da propuštite! Nevjerovatnih 50% bonusa na bilo koju kupovinu kredita! To uključuje sve metode plaćanja i sve pakete koje imamo u ponudi i možete iskoristi bonus onoliko puta koliko to želite.
Ali požurite, jer ponuda ističe 3. novembra u 8 časova.
Nema vremena za gubljenje!
Autor:

vlady
-
Prevodilac:

Chiraq
Podeijeli na Facebook
Podeijeli na Twitter
Podeijeli na MySpace