The first peek at soccer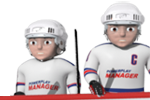 Hi folks,
I could not count the number of times I have been asked when soccer would be launched. While we still don't know the answer to this question, we have decided to give you the first peek at what's to come. The screenshot below is the lineup page. I hope you like it, even though the text is in Slovak. That will be translated later on.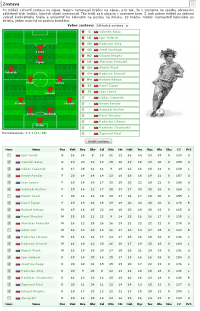 I would also like to announce that we have a new Gamemasters' supervisor - Mickey. Mickey and his team are keeping a close look on the market to keep the game clean. Their job is very important and we think Mickey is the right man to do it.
A new feature in the universal interface has been added. You can now give "thumbs up" to the thoughts of your friends on your home page which you like. This feature is still new and will be tuned.
Just a reminder that the special pricing of credits during the Olympics is slowly but surely coming to an end. If you plan to purchase credits via wire transfer, you should not wait any longer because it may take a few days for the money to arrive.
Have a nice day!
Autor:

vlady
-
Prevodilac:

vlady
Podeijeli na Facebook
Podeijeli na Twitter
Podeijeli na MySpace