New players faces and other big news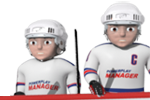 Dear friends,
we are proud to present to you previews of the new player faces which will introduce both black and asian races here on PPM. The components for these faces were created by our graphic artist ThomasHK. We would like to implement these two new races within the next few weeks. We still need to make some changes in the process of face generation before we can start using these components. Below is a little preview of what you can expect.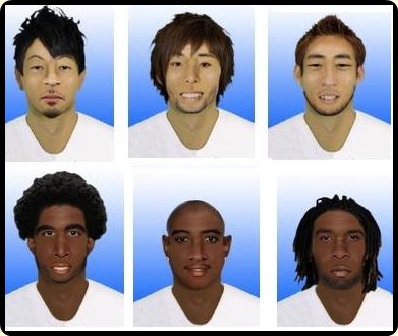 But we have some more good news especially for our soccer managers. We have fixed several bugs which you have reported in the new substitution system and the new line-up setting.
it is now possible to change the order of players on the bench on the line-up page by dragging player by jersey
substitutions are now working in Internet Explorer 8
when you copy one line-up into another, the substitutions will be copied as well
it is now possible to use the drag & drop feature on most touch screen cellphones and tablets
I would also like to announce that three new countries will get their own leagues as well as their own national teams. These are Iran, Kazakhstan and Paraguay. Soon it will be possible to sign up for elections of the general manager.
There is also going to be league regrouping of the bottom two league levels in 5 countries in order to increase competitivness in lower leagues in these countries and to get rid of the bot teams. These 5 countries are: Argentina, Brazil, Norway, Poland, Portugal.
Finally, I would like to remind you that you have only 3 days left to take advantage of the special offer on credits. You can find all the details here.
That's all, have a nice weekend!
Autor:

vlady
-
Prevodilac:

vlady
Podeijeli na Facebook
Podeijeli na Twitter
Podeijeli na MySpace